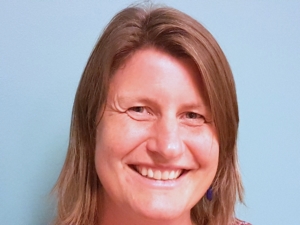 Marlou is co-founder of the international NGO the Constellation. She is experiencing in her daily work how trust can be the basis of working relationships when we know and have expressed our shared dream. Marlou both has 18 years experience in facilitating community-owned responses to a variety of issues (such as HIV/AIDS/Ageing/Workplace/Living together/Refugees) and in a variety of places in the world (ranging from Europe, Asia and Africa).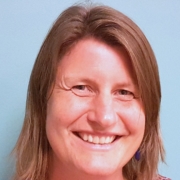 What changes if I come to a group not as an expert to share knowledge, but rather as a human being coming to learn from the experience of the other so that I may transfer it into my own context?
This workshop will take participants on a deep exploration of the question "What makes us human?", and will help them think through the consequences of taking our common humanity as a starting point to any work we do. At the heart of this workshop is the approach used by the international NGO the  Constellation, SALT: Stimulate/Support – Appreciate/Authenticity – Learn/Listen/Link – Transfer/Trust/Transform/Team.
Facilitators of this approach know from experience that people within the communities and groups they work with have what it takes to dream, act and transform – they trust that as facilitators they need only to host a space that is 'human' enough for people to express themselves freely and find their own solutions – trust that building from strengths and aspirations any group of people has enough in common to overcome their differences and work towards a shared dream.
Participants will leave the workshop with renewed energy, connections and concrete ideas of taking next steps in a change process of their choice.
/
by Marina
https://changedays.com/wp-content/uploads/2018/09/Marlou_de-Rouwjpg-1.jpg
3024
4032
Marina
http://changedays.com/wp-content/uploads/2018/06/CD-color.png
Marina
2018-09-06 13:04:47
2018-10-11 14:41:36
What Makes us Human (Marlou de Rouw)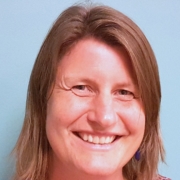 As You Open Your Eyes invites you to the homes and places of communities the world over. We will be the guests of people who have found a way to overcome sometimes life threatening challenges.
During the workshop we will watch and discuss one episode in a series of beautiful, touching and inspiring documentaries where, in 30 minutes, communities tell their own story of change. Each of the six communities in the series has a compelling story to tell. They are spread around the world, and the challenges they face are as diverse as their cultures, societies and economies. Each episode in the series tells one of these stories, including the essence of the different stages, emotions, difficulties and creative solutions encountered along the way.
During the workshop we will explore what we learn from a community that may seem very different to the groups or teams to which we belong. Interactive reflections will make us realise that we can do it too!
Participants will not leave the room before they will have established their own small feasible action plan towards a change in their very own community, team or workplace.
/
by Marina
https://changedays.com/wp-content/uploads/2018/09/Marlou_de-Rouwjpg-1.jpg
3024
4032
Marina
http://changedays.com/wp-content/uploads/2018/06/CD-color.png
Marina
2018-08-30 13:06:31
2018-10-18 06:47:06
As You Open Your Eyes: The story of a shared dream (Marlou de Rouw)