Develop a draft event design on the back of an envelope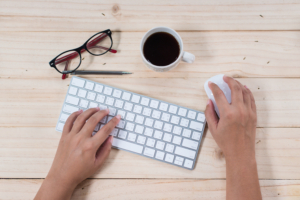 We want to take the conceptualisation of events to a next level by applying the principles of digitisation and co-creation that have revolutionised so many other industry sectors.
If you have ever planned and designed a large workshop for your organisation, you might have gone through an arduous process. It will have taken you months from the first conception to implementation. Numerous and endless meetings with different stakeholders to get the idea rolling, followed by a selection process of external facilitators and event organisers, and continued with even more planning and design meetings. At the end, you will have spent hundreds of hours of time and the end product might differ quite substantially from the original idea.
We want to offer you a shortcut that speeds up this process which, in the age of digitisation, is more agile and inclusive. We trust that you know what content is best suited to serve your purpose and that you just need somebody to check your assumptions and give you some expert advice for making your concept perfect.
At the Change Days we offer you a tested, yet flexible event design that can easily be adjusted to your goals. Whether you want the event to stretch over one, two or three days is the first decision you need to take. Next is to determine the general theme – which you probably have thought about from the very beginning – and the character of the conference. Our Event Designer helps you to make these decisions.
You can then browse through the list of more than 50 different workshops and look at the bios of our facilitators. They are all tested and we guarantee their high quality. You might however think of other topics and you might wish to engage resource persons from your organisation as well. Or you might find a mix of internal and external facilitators suits your purpose best. At this point, we don't ask you to select facilitators but rather take our proposals as an inspiration.
We are here to help!
Once you have sent us the first outline of your event, we will get in touch with you. Within a short time, and together with you, we will come up with a conclusive design for your event. We leave it up to you to decide how much advice you want from us. In any case, you will remain in the driver's seat!
We will
collaborate with you in optimising your event and learning journey;

provide you with a coherent design of the whole event;

bring together a team of dedicated facilitators and trainers;

book venue and catering;


facilitate the event;

provide you with a detailed photographic documentation after the event.
What does the tested design look like?

We have distilled our process over ten years of experience running the Berlin Change Days event which consists of the following building blocks:
A one to three days event for as many participants as you want to invite

An energizing keynote which opens the field for exploration

Experiential workshops on different topics related to the overall theme

A learning journey for all participants that brings all threads together through elements of large group facilitation

A photographic documentation of the event
You want to know more? Read a detailed description of the Change Days approach in an article written for The Change Handbook.
Do you offer events in English only?
Presently, we are able to offer the Change Days in Englisch and German. Wir sprechen Deutsch! However, with our growing faculty, we hope being able to host events in other languages soon.
How much does it cost?
For a standard event, our rates are based on the number of participants but we are happy to accommodate any extra feature you would like to see. After answering a few questions, you will have our quotation in your inbox soon. You prefer a call? Please call us at +49 172 944 2982 (EMEA) or +1 647-376-6656 (US/Canada) or drop us an email at holger@berlinchangedays.com.
We have three standard options to choose from:
Why is there a premium on internal facilitators*?
If you decide to include people from your own ranks as facilitators of the event, we will help you to come up with criteria to identify them. We'll help to select them. And we will coach the chosen staff to make sure they understand the principles of the Change Days and meet our high standards of workshop delivery.
Can I have a features that are not included in your three pricing models?
Sure you can! Grab your phone!